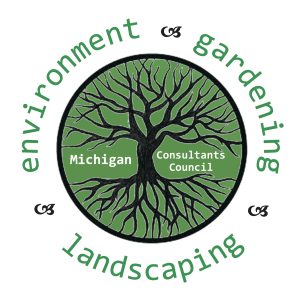 MICHIGAN CONSULTANTS COUNCIL
The mission of the Michigan Consultants Council is to provide activities and additional educational opportunities for MGC members on protecting our environment, promoting best gardening practices and encouraging excellence in landscape design.
.
MICHIGAN CONSULTANTS COUNCIL (MCC) HISTORY
The MCC organization was formed and bylaws approved in June, 2007. The first business meeting and Tri-Refresher was held in Traverse City, MI the same year. Since the beginning, two meetings a year have been held: a summer tour with speakers, garden tours, and interactive luncheons for members; at the yearly State Convention the MCC held their annual meeting to present awards to local clubs sponsoring garden walks; MCC often sponsored a lecturer during the MGC Annual Convention. Every two years new officers were elected for a two year term. Officers were: President, Vice President, Recording Secretary, and Treasurer.
Former MCC Presidents were: Bonnie Ion 2007-2009; Mary Pulick 2009-2013; Lynn Dinvald 2013-2015; Nancy Stark 2015-2017; Rita Crawley 2017-2021.
In the summer of 2021, a committee was formed with a representative from each district along with the MGC President to re-structure the Council.  Since the Council is a part of MGC, Inc. the district representatives felt that a committee structure, rather than a board structure, would be more appropriate.  A written proposal was presented at the November 4, 2021 MGC, Inc. Board of Director's Meeting. The proposed structure change was approved and each district will have a representative on the Council.  No longer will there be elected officers and finances are handled by the State Treasurer.
The current Chair of the Michigan Consultants Council is Nancy Stark.
MCC MEMBERSHIP QUALIFICATION AND ADMISSION
Be a member in good standing of a MGC local club,
Be accredited as a consultant by National Garden Clubs and/or,
Have successfully completed at least two courses in either Gardening, Environmental or Landscape Design Schools.
Attend schools and/or refreshers to maintain your credentials.
MCC MEMBERSHIP CLASSIFICATIONS
Provisional Consultant – has completed two courses and has passed the exams in any one of the above schools.
Consultant – has completed all four courses and has passed the exams required in any one of the above schools.
Master Consultant – has completed four refreshers in a school.
Emeritus -a Master Consultant in good standing, who is unable to continue refreshing, may be granted Emeritus status. This is granted upon approval by the appropriate NGC School Chair.
MCC COMMITTEE
MCC has reorganized into a committee structure with 7 reps –one for each district. The chair of the committee is a member of the MGC Board of Directors.
MCC COMMITTEE RESPONSIBILITIES
Plan and Host a Tri-Refresher every two years for consultants, MGC members and other interested guests.
Continue to sponsor and coordinate judging MCC Garden Walk Awards.
Consider adding other awards like Environmental.
Maintain an updated list of educational speakers, programs and tours by district.
Develop a short script and promotional material about MCC that any consultant may use.
Review and approve the budgeting and use of MCC funds (awards, printed materials, Tri-Refreshers).
MCC GARDEN WALK AWARD INFORMATION
To download information on the Michigan Council Garden Walk Award, click here.
HOW CAN COUNSULTANTS HELP THEIR DISTRICT?
Stimulate interest in Gardening, Landscape Design and Environmental subject matter
Support school or refresher when it is held in the district
Work with the MCC District Rep to maintain the District Speaker, Field Trip and Program list
Encourage clubs to apply for the annual MCC Landscape Garden Walk Award
Promote MCC or provide brief educational programs at District Meetings, club meetings or other events
Attend Schools or Refreshers to maintain your credentials